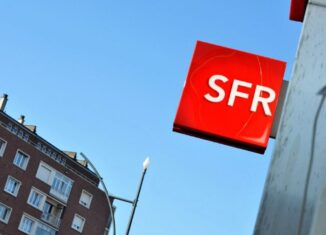 The media and telecoms group Altice, parent company of SFR whose stock had fallen by more than 50% last year, wants to see signs of improvement in its annual results announced Thursday, March 15. Altice, which will split in the coming months into two entities Altice USA and Altice Europe, recorded a slight increase of 0.6% in turnover last year at constant exchange rates, to 23.425 billion euros .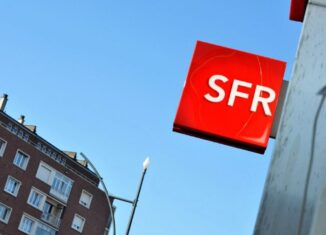 The group believes that it is already seeing the effects of the changes decided, and in particular the efforts to "improve customer service". Altice Europe is therefore starting to "improve its figures in terms of subscriptions" the group said in its press release. In the fixed lines of individuals for example, SFR has slowed down the rate of its churns in the fourth quarter, to 45,000 against 75,000 in the third quarter, with "a significant monthly improvement" throughout the quarter, says Altice.
Over 2017 as a whole, SFR recorded a net gain of 199,000 mobile subscribers excluding pre-payments, and a net gain of 193,000 fiber subscribers, the press release said. But despite these improvements, sales of Altice France, which includes SFR and media activities in France, fell 4.5% in the fourth quarter compared to the same quarter last year, to 2.7 Billions of Euro's.
In the United States, revenue growth was sharper, increasing 2.6% in the fourth quarter from the same quarter of 2016 to $ 2.365 billion. On the profitability side, the group increased its adjusted gross operating surplus (adjusted EBITDA) by 6.4% (at constant exchange rates) to 9.387 billion euros, thanks to strong growth for Altice USA (+ 19.7%) .
It can therefore post an increase in its operating margin to 40.1% in 2017, "against 37.9%" in 2016. Altice's consolidated net debt stands at 49.3 billion euros , a level that worries investors who fear that the group will not be able to generate enough liquidity to repay its maturities.
Few forecasts for 2018
To find cash and reduce its debt, the founder of the group Patrick Drahi, who took over the management of the group at the end of 2017, undertook to sell non-strategic assets. The group is preparing in particular to sell towers of its mobile network in France, which it will then rent to its buyer. "We are going to raise more than 2 billion euros" with this sale and other transfers of towers in Portugal, Dennis Okhuijsen, boss of Altice Europe, told reporters.
"We have more than ten potential buyers" for the towers in France, "we clearly expect a very good deal" including taking into account the rents that SFR will have to pay to the future owner in the future, said Dennis Okhuijsen. The operation should be unwound in the first half of 2018, he said.
For 2018, the group under close investor watch provides few forecasts. It reiterates its forecast of a free cash flow for Altice France "of 1.6 to 1.7 billion" including 300 million euros of TV rights expenses and a charge of 200 million linked to a change in the VAT regime. .
For Altice Europe, free cash flow is expected to be "from 2.4 to 2.6 billion euros", excluding the Altice TV segment, says Altice. For the rest, the group is sticking to a simple commitment to "improve in the medium and long term" its adjusted gross operating surplus and cash flow margins, for both Altice Europe and Altice USA.
At the end of 2017, SFR had a total of 14.378 million mobile subscribers, and 5.943 million fixed line subscribers.