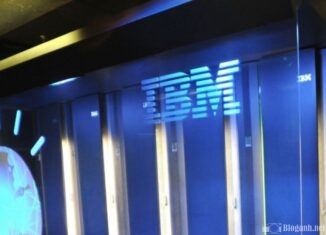 The action of the American giant has unscrewed, while the group announced a drop of 99% of its net profit in the third quarter.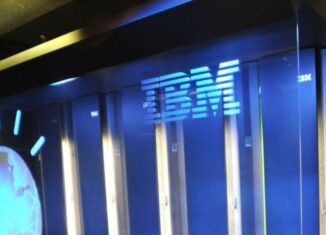 The action of the American computer giant IBM plunged shortly after the opening Monday, October 20 on Wall Street, after the announcement of poor results and the sale of its factories specializing in the manufacture of chips.
On the New York Stock Exchange around 13:35 GMT, the title fell 7.18% to 168.9 dollars, weighing heavily on the flagship index of the New York place, the Dow Jones, of which he is one of the members the most importants.
Last Thursday, investors were taken aback by "the strong disappointment in the results ofIBM"Which" fuels fears of continued volatility, "said Karee Venema of Schaefer's Investment Research.
Due in particular to a "marked slowdown in customer purchases in September", the group's turnover contracted by 4% in the third quarter. The company, which has sold its factories specializing in manufacturing chips, also canceled its goal of earnings per share of at least $ 20 in 2015.
"The question for many now is whether the disappointment ofIBM, which has recorded a decline in its revenues in all its sectors and geographies, will be considered as a problem specific to this company or as a larger problem ", noted Patrick O'Hare of Briefing.com
Costly divestiture of chip manufacturing activities
IBM Monday announced the divestiture of its chipmaking business to semiconductor specialist GlobalFoundries, a deal that results in a heavy charge that nearly wipes out its third-quarter net profit.
The American IT group has indeed agreed to pay $ 1.5 billion to GlobalFoundries to resume these loss-making activities. Added to this in the accounts ofIBM a depreciation of these assets bringing the total charge to $ 4.7 billion before taxes ($ 3.3 billion net).
Net income for the third quarter, whose results were also released on Monday, fell as a result of 99.6% to just $ 18 million, from just over $ 4 billion a year earlier.
(With AFP)