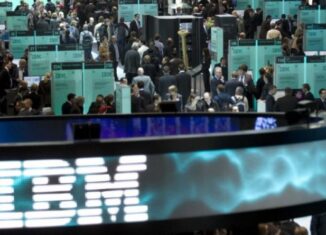 The American IT giant IBM will invest $ 3 billion more over the next five years in the "cloud" and data analysis, he announced Wednesday, July 9 in a statement.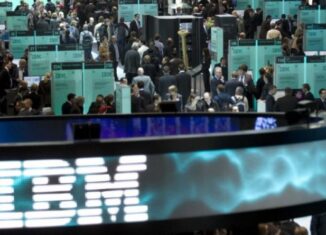 These funds are intended to finance the development of research programs on these two new promising niches, explains the group.
The first project aims to develop nanotechnologies that can allow a microprocessor to support a large volume of requests.
These demands have exploded with the rise of dematerialized computing ("cloud") and data centers for the analysis and exploitation of masses of electronic data ("big data").
The purpose ofIBM is to improve the performance of these microprocessors so that they can execute instructions and are able to process large volumes of information.
The semiconductor group wants to be able to produce a silicone package of 7 nanometers (nm), against 22 nm today. A nanometer is equal to one billionth of a meter.
"Going from 22 nanometers to 7 nm or even below is a huge challenge, which requires great skills in terms of physics and science," commented Director of Technological Research Richard Doherty, quoted in the press release.
Necessary innovations
For John Kelly, group vice president in charge of research, "the question is not whether we are going to introduce 7 nanometer technology in the manufacture (of microprocessors), but rather when and at what cost".
He stresses that this new investment aims to ensure that IBM produce the innovations necessary to meet these "challenges".
"Big Blue" also wants to accelerate research on future computers with tunneling transistors, future quantum computers or on undetectable markers to authenticate objects, adds the press release.
The IT group also intends to start thinking about alternatives to silicone and continue to limit the energy consumption of supercomputers, these large energy-intensive data centers.
Engineers from research centersIBM from Zurich, New York and California will work together on these programs.
The IT group also affirms through these investments its refocusing on the "cloud".
It recently bought a few companies in new sectors of activity, but also decided at the beginning of the year to resell its entry-level servers, deemed not profitable enough, to the Chinese group Lenovo, which had already taken over its PCs there. a few years.
(With AFP)