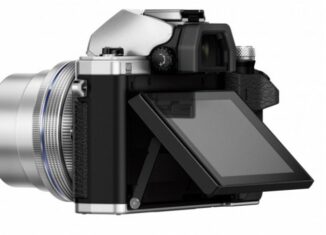 It is impossible to escape the fashion of vintage in the world of photography. Whether for devices or smartphone applications. As proof, the latest addition to the house of Olympus, the OM-D E M10 Mark II, takes the good old retro look of film SLRs. The former owners of the OM-2 or 10 will not be disoriented, with one difference: the device is hybrid, half-reflex, half-compact, ultra-versatile.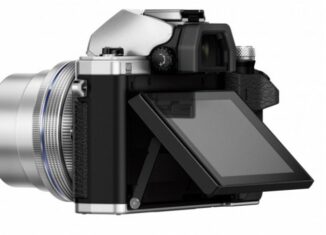 The abusive use of smartphones had made us forget the pleasure of carrying a camera on the shoulder and framing your photos with a viewfinder. What's more, the new Olympus meets a key criterion in terms of mobility: weight.
With a very reasonable size – 390 grams bare case – and a very pleasant grip, it is even essential. We draw it very easily to shoot at any time. And the metal housing gives it ruggedness on the go.
Another great quality, the electronic OLED viewfinder, with great clarity with its 2.36 million dots. Ergonomics question, handling is rather easy thanks to its mini-handle, which is certainly not that of a reflex. And the dials within easy reach of the right hand are very satisfactory for selecting modes, programs and, in shooting, for opening or closing the diaphragm. During the test, the OM-D was equipped with a versatile 14-150 millimeter lens offering very good sharpness, with a downside however as to its aperture (maximum f / 4.0).
Quality at the rendezvous
But the most important is undoubtedly the shooting. The Olympus responds in all circumstances, with a 4/3 sensor of 16 million pixels, a five-axis image stabilizer and fast focusing. The mechanical shutter offers a speed of 1 / 4,000th, and the electronics go up to 1 / 16,000th. The sensitivity changes from 100 to 25,600 ISO.
A 3-inch touch screen, fixed on a tilting hinge, equips the back of the device. It becomes essential to manage menus via a somewhat messy interface. It has a whole bunch of functions now essential since they are available on smartphone, such as time-lapse, slow motion, accelerated in 4K … The video mode offers Full HD resolution and not 4K, like some of its rivals. The device finally connects to Wi-Fi to retrieve and distribute the pictures.
Sold with the naked case at 599 euros, the Olympus climbs to 799 euros with a 14-42 millimeter pancake zoom and to 999 euros with a 14-150 millimeter. A beautiful Christmas present!
WE love :
The design: Its false look of a film SLR with its metal case is the most beautiful effect.
The viewfinder: Extremely bright, the essential that makes you forget the shooting via screen.
We like less:
The sensor: Some competitors at the same price have a larger sensor.
The price: Depending on the chosen focal length (40 lenses available in total), the price goes up very quickly.