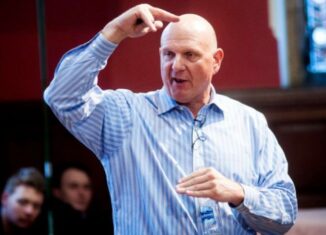 The former boss and still the main individual shareholder of Microsoft Steve Ballmer announced Tuesday, August 19, that he was leaving the board of directors of the American IT group with immediate effect, saying he was too busy to continue to sit there.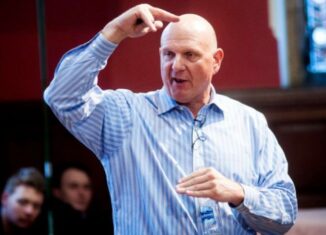 Steve Ballmer, 58, was replaced in February as chief executive by Satya Nadella, but has so far retained a post on the board.
"In the six months since my departure, I have become very busy," he wrote in a letter to his successor made public on the website of Microsoft.
He mentions in particular his recent acquisition of the Los Angeles Clippers basketball team, but also a "multitude of new commitments".
"It would be impossible for me to continue to sit on the board of directors and I had better go," he continues.
Steve Ballmer affirms his confidence in the strategy led by his successor, one of the strongest measures of which was the announcement in July of the largest social plan in the history of the group (18,000 jobs, or 14% of the global workforce ).
He also states that he intends to keep his stake in "for the foreseeable future". Microsoft, which he recalls having "more shares than anyone except indexed funds".
Steve Ballmer, who owns 4.04% of the capital of Microsoft, had dethroned the founder of the group Bill Gates as the first private shareholder in early May, following new sales of Bill Gates shares. The latter has undertaken for a few years to reduce its stake in Microsoft and widened in the last score at 3.81%.
(With AFP)